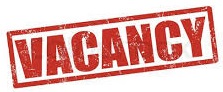 A vacancy has arisen on Holme Low Parish Council. Following the recent elections we were one Councillor short and can now fill the vacancy by co-option.  Applicants for co-option are asked to:  a) Submit information about themselves, by way of completing a short application form (a copy of the application form is below) and b) Confirm their eligibility for the position of Councillor within the statutory rules, (a copy of the Declaration of Eligibility is below).
Councillor Co-option Application Form – Holme Low
Declaration of Eligibility – Holme Low
Copies of the applicant's application form will be circulated to all Councillors by the Clerk prior to the next meeting of the Parish Council, when the Co-option will be considered.  All such documents will be treated by the Clerk and all Councillors as Strictly Private and Confidential.
If you would like to be considered please complete the necessary forms and return them to the Parish Clerk at 5 Burnswark Terrace, Solway Street, Silloth, Cumbria, CA7 4EF by 30 June 2019.